IDENTITY AND EXPERIENCE AT YOUR SERVICE ANYWHERE IN THE WORLD
Our Services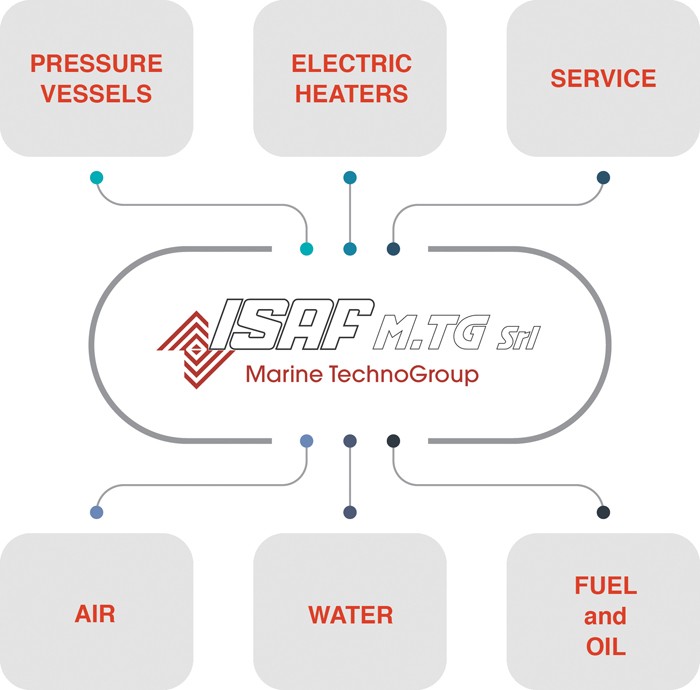 Design and
construction

of

Flow through electrical heaters
Electrical heaters for water,oil,fuel
Thermo-electric calorifiers
Hot water fire boilers
Compressed air vessels for diesel engine starting
Compressed air and inert gas vessel for various services
Compressed air vessels for D-Nox service
Firefigthing sprinkler vessels
Hydrofore vessels for fresh water or sea water
Expansion tank for various services
Package unit: Thermo and Electrical heaters for sanitary and HVAC plant
Package unit: Air compressors and vessels for diesel engine starting
Package unit: Firefigthing sprinkler
Package unit: Hot end cold sanitary water


Identity and experience at your service anywhere in the world
Certain application sectors have stringent requirements in terms of adaptation to certifications and construction systems guaranteeing strict quality standards and high performance for the design and production of pressure vessels and package systems to be integrated in standard solutions or specific projects.
Such standards differ according to ship class, registration and country of installation, in the case of inshore applications.
We support customers from the development of preliminary designs through to operational design, regulatory compliance and final realization. This process forms part of a modern and dynamic project management, in which it can be essential to entrust specific and professional skills to certain aspects involving components of more complex systems.
In particular, we support customers in the application analysis process aimed at identifying the most suitable solutions.

• Preliminary project analisis
• Feasibility study and design
• Economic analysies
• Technical assistance, consultations and appraisals
• Design and conponent analysis
• Industrialization
• Assistance in final tests for obtaining certification
• Assistance during installation
• After sales assistance onsite and online
• Issue and management of technical publications
• Training courses